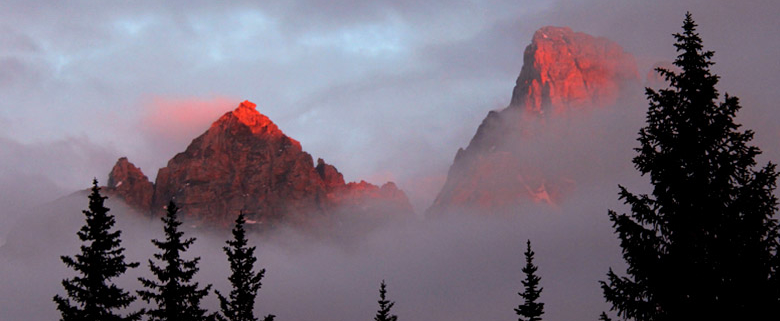 "The concerns, distractions, achievements, ambitions, and other human activities are often monumental, awesome, and frightening. And yet, compared to God's plan, they are nothing at all. The contemplative vision perceives God even in the midst of disaster, turmoil, or personal failure. It never loses hope because its hope is not based on human events but on the divine goodness, which is infinitely powerful and infinitely merciful. …
"Time spent in waiting for God, or waiting upon God, or in doing nothing, is not lost time.
It is cultivating the attitude of acceptance of our whole being. Our inmost being does not have to prove itself because it is already infinitely loved. At the deepest level it is free, joyful, full of love, compassion and an awareness of the unity of all that exists.Thomas Keating,
Consenting to God As God Is
AN AT-HOME RETREAT
Scheduling an at-home retreat is a great alternative to attending a directed retreat.

Here are a few suggestions:

Even a short time apart makes a difference. Block 1/2 a day, a full day, a weekend, or longer. During this time, refrain or limit exposure to news, social media and other distractions.
Create a sacred environment by lighting a candle, setting up an altar with sacred objects, burning incense or other ways meaningful to you.
Create a daily schedule including multiple Centering Prayer sessions with a meditative walk.
Read a spiritual book, practice Lectio Divina, view enriching videos and journal. You can find suggestions in "Our Store" section below or more in our online store.
Surround yourself with beauty: Listen to sacred music, walk in nature, make art or engage your creativity in some way.
Rest. Take naps.
Participate in online video prayer groups via The Meditation Chapel.
Email uswith your questions; we now have a full panel of Q&A facilitators to support you.
Let the Spirit lead you into your retreat day as it unfolds.
You can read the complete e-bulletin at https://mailchi.mp/coutreach/mar2020-e-bulletin?e=9aa0837e74
http://www.contemplativeoutreach.ie/wp-content/uploads/85aa048a-b34e-4b2e-94f7-0fa6381fe15f-e1592061230735.jpg
239
686
Peter Donnelly
http://www.contemplativeoutreach.ie/wp-content/uploads/logoie.png
Peter Donnelly
2020-03-23 18:13:08
2020-03-23 18:15:55
Special e-bulletin March